Approach Transformation: Stagnant Step 1 or 2 Scores to Endless Improvement in 90 Days. Guaranteed.
Why does it always feel like we're back in the same place?
We spend so much time learning and re-learning the same things over and over. We cram and sleep less, following the same tired advice of "just do questions." Or maybe we need to do a second (or third) "pass" through some videos or books? Or is it pre-made, memorization-heavy Anki cards?
But we know something's wrong. We're working as hard - or harder - than our peers. But our scores aren't good enough. We're constantly stuck between two answer choices...and choosing the wrong one. We know facts but can't apply or integrate them on our tests or patients. Our peers - who don't know more than us - always seem to do better.
But what if studying for the USMLEs didn't have to be this way? What if we could transform our approach to learn anything well, never forget it, and integrate it on exams and patients so our scores never plateaued?
Loved by students from hundreds of med schools worldwide, including: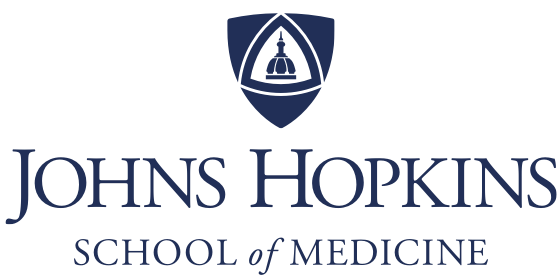 "Medical school is hard, but studying doesn't have to be about painful memorization"
Icahn School of Medicine at Mount Sinai
I started working with Dr. Palmerton and using his Yousmle program halfway through my first year of medical school and continued through third-year clinical rotations. I took STEP 1 a week after finishing third-year rotations and passed. I took STEP 2 one month after that, which I also passed with a score above my goal. I believe in Dr. Palmerton's system, and the method works if you have the time to put in: my preparation spanned 2.5 years (They recommend at least two months to allow for effective application of these concepts in your learning).
Before using Yousmle, I was having problems figuring out how to learn such a vast amount of material. It was a challenge to make sense of seemingly random facts in the context of medicine - there are lots of details, and I was having trouble placing them. I needed help contextualizing, and was overwhelmed by the vast amount of information and the many studying resources there are. I didn't know where to turn or how to best utilize my time - I wanted to deepen my understanding and enjoy the learning process and improve my test scores.
Dr. Palmerton's methods were unique in that he was able to use a few core concepts to explain many different systems and extrapolate those concepts to explain the way the human body works and many other things in medicine. This made it possible to gain a deeper understanding of concepts instead of simply memorizing them. To perform well on STEP 1 and 2, you need to be able to do more than regurgitate facts - you need to apply what you have learned to new problems and systems. The Yousmle method improves both learning and understanding, giving you strategies to approach test questions you haven't seen. I found this to be much more enjoyable than memorization.
I utilized Dr. Palmerton's core concept lectures and 1:1 tutoring, which have helped me learn new ways of studying on my own. Now, when I'm studying independently, I focus on big-picture concepts to achieve a higher base level of understanding. His methods have helped me enjoy learning in medical school so much more, and I feel significantly more prepared to understand complex things about the human body. Medical school is hard, but studying doesn't have to be about painful memorization.
Didn't have to relearn everything for every test?
Understood the few core concepts of medicine, and applied them to every condition?
Didn't elicit disdain and dirty looks every time we asked "why?" or "how?"
Scored more the longer we studied and didn't forget so every test became progressively easier?
Didn't have to pull all-nighters because we remembered everything we'd learned for the past months or YEARS?
Learned more in less time, and were excited to open our QBank results and become a doctor?
Meet the Creator of Yousmle's Never Forget
Graduate of Stanford Medical School

USMLE Step 1 270 (99.9%ile)

Ranked to match at his top choice residency at Harvard-MGH

The most highly sought USMLE tutor in the world
Teaches students how to master – not memorize – for impressive Boards scores and fulfilling careers
Want to Stop Struggling and Stand Out?

Transform Your Approach
Want to stand out from the crowd? You have three options:
1) Be Smarter
2) Work Harder
3) Work Smarter
Med students are smart and hard-working.
If you were a super-genius, you'd know by now. It's too late to change your IQ.
For med students, working hard is table stakes. We all have the same 24 hours. Plus, even if you could work twice as many hours for the rest of your life...would you want to?
Your best option to stand out? Transform your approach and
work smarter.
Yousmle's Never Forget Program
Get More Questions Right in Less Time
Lectures Like You've Never Seen
Imagine a clinical vignette, lecture and question analysis all in one

Pre-Made Anki Cards for Mastery, Not Memorization
Flashcards provided for each lecture, to never forget and need to re-learn anything

So Every Topic You Learn Makes the Next One Easier
Most knowledge follows a "power law"
Virtually everything in introductory physics can be explained by three rules of thermodynamics. A fraction of words in the English language are used in the majority of speech. The bulk of book sales are composed of a tiny percentage of the titles.

Medicine is no different
Wouldn't it make sense if the vast majority of medicine could be explained by a handful of concepts? For example, we memorize that pneumonia, asthma, bronchiectasis, bronchitis, and dozens of other conditions can cause a cough. But that's such a waste of time.
Apply Concepts
Why not understand that a cough - like vomiting and sneezing - is simply a reflex to get things out of a cavity that shouldn't be there.
There is an afferent signal (e.g., you aspirated water into your lungs/airways) and an efferent response (coughing). Now, any time you have:
An increase in stuff that shouldn't be there (pneumonia, increased mucus from a variety of conditions, aspirated material, etc) OR

Inflammation causing an increase in the sensitivity to stuff being there (asthma, bronchitis, etc.),
Then you can PREDICT what could give you a cough, making each related topic faster and easier to learn.
Would anaphylaxis make sense as giving you a cough?
Absolutely - as a overexuberant inflammatory process, it could certainly increase your airway sensitivity.
Why does cough-variant asthma often involve coughing spells in response to inhaling cold air?
Because inflammatory forms of asthma would ALSO increase your afferent sensitivity, and could make your cough reflex so sensitive that even COLD AIR could make you cough.
Understanding, never forgetting, and applying concepts makes learning exponentially faster, more enjoyable, and more successful on exams. That is the Yousmle Never Forget method.
Want to see more concepts in action? Watch this clip below from Never Forget so you can see how you can use concepts to master more in less time and increase your score without limits.
Sample Video: Cardiovascular - Make Vignettes Automatic
Master, Retain, and Apply
Question Interpretation: Stop Getting Stuck Between Two Answers
Anyone who's done a QBank realizes that knowledge is necessary but not sufficient for a high score. This is why most of the Never Forget lectures are based around clinical vignettes - they teach you the concepts you need in the context you'll need them.
We walk you through what each line means. Want to know why the patient with primary amenorrhea has a lump in their inguinal region?
Curious to know the significance of the high blood pressure in the patient with a stroke?

We walk you through it all.
Accountability + Personalized Scheduling and Insights
You'll have access to a Yousmle Success Specialist who will keep you accountable to a personalized schedule that works for you. They'll help you identify and overcome the bottlenecks holding you back.
Why Students Believe in the Yousmle Never Forget Program
Mary: 30+ Point Improvement in 1 Month
Rosa: Felt defeated after a failed Step 1

+28 points with Yousmle
BONUSES to Help You Transform Your Approach
Joining Yousmle gets you access to all the following Bonuses so you can transform your approach and stand out from the crowd
Every Bonus is FREE when you sign up today
Bonus #1

One-On-One Coaching with A USMLE Prep Specialist
We have built our reputation on the success of our students. Part of the secret to their success is the individualized insights and accountability you'll get from our staff.
As a part of this bonus, you'll get:
- A personalized assessment telling you EXACTLY what's holding you back, so we can strategically address it together
- A complete personalized study schedule that covers the exact topics you should study, and in the right order, for maximum retention and lasting knowledge
- 1-on-1 consultations with a specialist who can help you maximize your study time and hit your goals faster and more easily than ever before
- Every-other-week accountability meetings to ensure you're following through on the plan for the inevitable setbacks and challenges life throws at you
Bonus #2

The Ultimate Anki Masterclass & Instant Flashcard Toolkit
Making a good Anki card isn't easy. That's why we've created a course that addresses why most Anki decks aren't working for you and how to turn your Anki deck into your most powerful study tool.
Hint: it's not about adding more information to memorize, it's all about learning the right things so you gain MASTERY of the information. Forever.

Here's what's included:
- The Anki Audit. We'll have an expert review your cards to suggest instant improvements you can make in a matter of minutes to get more out of your study
- Pre-Made Anki Deck Cards of every lecture. You'll be able to bring new topics into your Anki Deck in a matter of seconds, from every lecture
- The Anki Anything Bootcamp. Learn our best techniques for maximizing your Anki Deck within a few short hours, and benefit from massive increases in retention afterwards
Bonus #3

Instant Zero-Study Score Boosters
Knowing how to "see through" dense questions in QBanks, NBME's and the USMLE – a skill we call "question interpretation" – is a proven method of raising your score without studying any harder. We give you the same exact frameworks used by thousands of students!
Here's what's inside:
- 5 evidence-based techniques that instantly raise your score with the knowledge you already have – and eliminate guesswork on common questions altogether.
- The 3-Step Question Interpretation Process our students have used thousands of times to improve their scores on QBanks and NBMEs without even cracking a book!
Bonus #4

LIVE Group Lectures with Dr. Alec Palmerton
Between 2-4 times every month, Dr. Palmerton holds a group lecture open to all students. These are focused, targeted, and highly informative sessions that teach you *how* to learn the information you need to succeed in med school… And on your USMLEs.
Here's what you get:
- Interactive live sessions that break down even complex topics into easily understandable concepts
- Practice newly learned concepts by applying them to vignettes to no longer get stuck between two answers
- Access to 200+ prior high-yield lectures for Step 1 and Step 2 CK with included Anki cards to help you master and Never Forget
More Success Stories From Yousmle Students…
Minali: Harvard-Bound + 260+ on Step 2 CK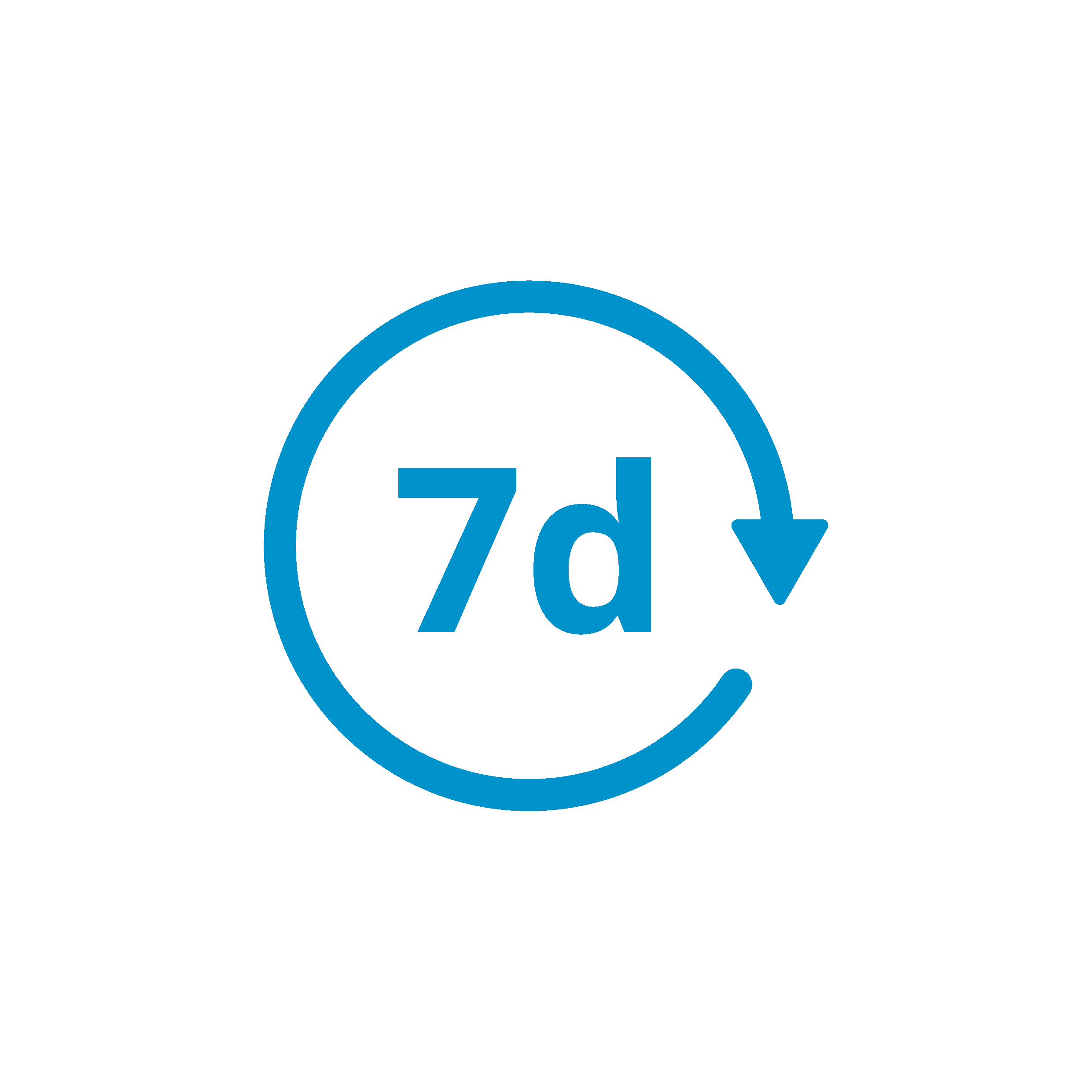 All plans include a moneyback guarantee for 7 days or 20 lessons accessed (whichever comes first)
Even with everything we're offering, and all the added bonuses – we're NOT asking you to make a final decision today. After all, you won't really be able to make an *informed* decision until you see what's inside of the course materials.

So that's why we'd like to give you access to 7 days or 20 lectures (whichever comes first) 100% risk-free before you decide to keep the course. Note that because of the simplicity and value of the copy-and-paste Anki cards associated with each lecture, accessing the lectures means opening them regardless of time spent on the page.
Plus, We Also GUARANTEE Your NBME Practice Exam Scores

Will Improve By At LEAST 20 Points or More Within 90 Days!
Otherwise, Dr. Palmerton himself will work with you until your scores have improved by over 20 points (for 3-digit USMLE Step 1 and Step 2 CK scores) above your baseline! Here's how it works.
Once you join the Yousmle Never Forget Program, take a baseline Step 1 or Step 2 CK NBME test within 5 days of gaining access to the course by choosing your package below

Follow our instructions…Adhere to your study schedule and all daily minimums…Make ≥ 15 useful Anki cards daily…Review ALL Anki cards every day… Schedule and attend accountability calls every two weeks... Complete all assignments on time and follow your action plans… And otherwise, give 100% effort to this program
…And IF your scores *still* haven't improved by at least 20 points above your baseline within 90 days, then for as long as you're in Never Forget, Dr. Palmerton will PERSONALLY meet with you regularly to strategize your study plan and help you overcome your challenges until you add at least 20 points to your NBME baseline.
He'll also give you his personal cell phone number, to give you the ultimate in accountability partners!
This kind of personalized help, if purchased, would be worth $3000 PER MONTH.
We simply could not make these kinds of

guarantees if we didn't know our program worked
If you have read this far, you have 2 options:
Option #1: continue studying your way and hope for the best.

Op

tion #2: join Yousmle Never Forget, knowing that there is absolutely no risk to you for doing so.
Either way, there is absolutely ZERO risk – but only one of these options gives you a better chance at your dream USMLE outcome.
You can't know Course is everything you need for an approach transformation until you've experienced it. It's completely risk-free to gain access right away, let's get started now.
You can decide if you want to keep the program up to 7 days of using it (or 20 lectures accessed), no questions asked. If that sounds fair, hit the button below and we'll see you on the other side!
Enrollment Currently Closed
We'd love to help everyone. But to help people undergo true transformation, we need to focus on a limited group of action-takers. Enrollment will open again once we feel there is sufficient resources available to focus on a new group of students. Stay up to date on enrollment status by joining the Yousmle Newsletter!
Sign Up for Enrollment Updates and Get Free UWorld Anki Cards!
Be sure to disable your popup blocker
Get Started Now Risk-Free
Look Inside the Never Forget Program Today with a 7 day / 20 Lecture Risk-Free Guarantee
$1,752.00 upfront,

then

$797.00 / month
$3,530.00 upfront, then

$497.00/month
Note: 2 months = minimum suggested time to learn the basics of the Never Forget program that are essential from Step 1 through Step 2 CK and Step 3
The suggested plan to master the Never Forget strategies and work through your weakest topics and concepts you'll see on test day
Lowest price per month option – best for those who want to commit to a plan to save time, score higher, and
Never Forget
7 Day Moneyback and

90 Day Improvement Guarantees

Included
7 Day Moneyback and

90 Day Improvement Guarantees

Included
7 Day Moneyback and

90 Day Improvement Guarantees

Included
Now is the BEST time to prepare for open enrollment!
Book a FREE consultation with a Yousmle adviser to learn how

Never Forget transforms your study approach:
Emotionally Hard. And That's a Good Thing.
To Stand Out, Take a Path That is (Initially) Hard to Follow
Your best option to stand out is to work smarter. The good news is that learning to work smarter is difficult. That's right - the GOOD news is that the INITIAL path to learning this new system is hard. Not hard physically. Rather, it's challenging emotionally and psychologically.
Why do you want the initial path to be hard? Because to stand out, your methods have to be different from others'. In Yousmle Never Forget, your methods WILL be different.
The first week, you will cover minimal content. Instead, you'll learn HOW to read questions, HOW to master anything, and HOW to never forget what you've learned.
The second and third weeks, you'll master the core concepts of medicine and won't touch anything that says, "cardiology" or "respiratory."
Then, and only then, will we walk you through the system-/clerkship-specific content.
There are millions of years of evolution that are going to make you want to scream. You'll want to rush to the nearest copy of First Aid, or just cram UWorld questions. You're going to worry you're wasting time. You'll struggle, fall off the horse, and doubt yourself. And that's exactly the point. Because to travel alone and stand out, you want it to be hard to follow you.
Let's say you wanted to be alone in paradise. But you had one problem: you were standing in a crowd and everyone could see the entrance.
How would you design the entrance? Like a simple, inviting, beautiful door that anyone would confidently stroll through? Or like it would be a lot of work to get open, with jagged edges and loose shards?
Everyone has access to the same techniques and ideas. The ideal technique will be in plain sight but others will STILL choose to reject it.
We fully expect you to read this and think, "oh no, I just want a bunch of videos that I can watch." Or, "I just want flashcards made for me so I don't have to learn to make my own." The desire to stick with what we know is born of millions of years of evolution and will prevent most people from following the better path.
This emotional fight-or-flight response will deter many of you and create the opportunity of a lifetime.
If you want to stand out from the crowd - or are tired of struggling and will do anything to improve - we'd love to work with you. We promise the initial path will challenge you emotionally and make you doubt yourself. We promise you'll struggle and your first attempts will make you want to give up. But we also promise that if you let us - we will help you transform your approach so you can master anything, remember it forever, and apply it to your exams and patients.
Why It's Good the Initial Path Will Be Hard
The Worst Time to Start is the Best
To Ensure Durable Change, Start During Imperfect Times
Is now a horrible time to start? Do you have meetings? Upcoming tests? Busy clerkships? Administration or familiy breathing down your neck to move on NOW?
We get it: now is a terrible time. There's something that you need to do first. Then, you'll transform your approach.
But let's be honest. Will there EVER be a perfect time to change your methods? And if there were, what would happen?
We've all learned things when times were ideal - only to stop doing them when our circumstances changed. (How many of us picked up a new skill or hobby during pandemic-induced free time? How many of us still do it as much - or at all?)
Learning things well, never forgetting them, and applying them on your tests will transform your USMLE scores. Even better, it will make you an excellent physician.
If you want to transform your approach for the long haul - and never go back - you need to implement these changes when the circumstances are imperfect.
Smooth seas don't make skilled sailors.
Loved by students from hundreds of med schools worldwide, including: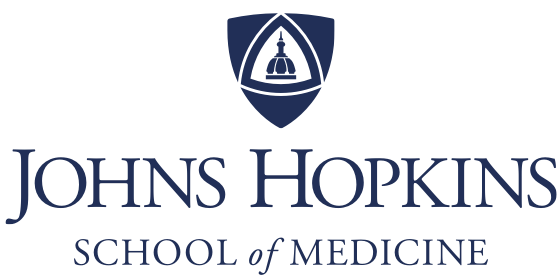 © 2022 Yousmle, LLC. All Rights Reserved.